Why The Arts?
Research shows that when children are involved in the arts, they reap substantial social, academic, and personal benefits. For low-income student populations, the positive effects of arts-rich experiences are especially promising.
Arts in school keeps kids in school – particularly at-risk youth.
Low-income students with arts education credits are five-times more likely to graduate high school.
Low-income students deeply engaged in school arts demonstrate better academic outcomes than students from higher socioeconomic backgrounds who have less arts involvements.
English Language Learners with arts education experience accelerated language development.
Arts education gets kids to graduate, supports healthy social and emotional development, and values youth voice and vision.
Bringing students and school communities together through the arts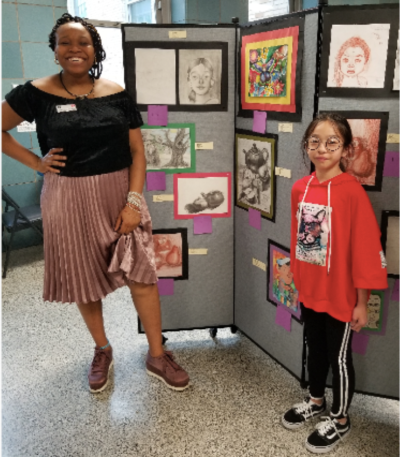 Why Title I Schools?
Title I schools are those serving high percentages of children from low-income families. Economically disadvantaged students are far less likely to access quality arts instruction when compared to their more affluent peers (National Center for Education Statistics). Inequities in arts education disproportionately effects students of color and English Language Learners who are far more likely to attend mid-high to high-poverty public schools (National Endowment for the Arts, NCES and National Equity Atlas).
ArtistYear believes arts education and its many academic and socio-emotional benefits, is a fundamental right of all children in America, regardless of economic status or zip code.
Apply to serve!
What to Expect