The Borough of Queens, NY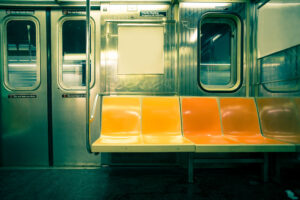 School District:  New York City Department of Educations' The Borough of Queens
Queens is one of the most diverse areas in the world! Nearly 60% of Queens residents speak a language other than English in their home. With all this diversity comes phenomenal cuisine, vibrant markets, and traditions of community organizing and community-based organizations. Queens is also home to a multitude of cultural institutions including MoMA PS1, the Museum of the Moving Image, and the Queens Museum of Art. This location is a magical fit for those who want to experience cultural heritage from every pocket of our world in a NYC Borough.
In partnership with:  NYC Service, the Office of the Mayor, and the NYC Department of Education's Office of Arts and Special Projects
Check out former Senior Fellow Walker Zupan's end of year reflection on their service!
The Sandhills, North Carolina
School Districts: Moore County School District and Lee County School District
Located an hour from Chapel Hill and the "Research Triangle", The Sandhills are home to the PGA, world-renown horse-country, and a vibrant arts community. There the wealthy service sector is juxtaposed with rural poverty, farming, and the Ft. Bragg U.S. Army community.This location is a perfect fit for those who want to be a part of a tight knit arts community with small town charm, rich history, and an abundance of longleaf pines!
In partnership with: NC Volunteer, Arts Council of Moore County, and the North Carolina Community Foundation
Check out what a day in the life of Senior Fellow Katie Mielens looks like!
Greater Philadelphia Area
School District: The School District of Philadelphia
The City of Brotherly Love is known for its abundant history, diversity, and vibrant visual and performing arts. From esteemed sites such as the Philadelphia Museum of Art, The Barnes, and The Filmore to smaller venues such as The Fire, PhilaMOCA, and the Magic Gardens, Philly's art and music scene is accessible, varied, and renowned. Here you will also find more public art than any other city in America. Come serve in Philadelphia and dig deep into outstanding art, history, food, and culture!
In partnership with: PennSERVE, Drexel University's Antoinette Westphal College of Media Arts & Design, the School District of Philadelphia's Office of the Arts & Academic Enrichment, and the School District of Philadelphia's Education Channel PSTV
Greater Denver Area
School District: Adams County School District 14
This "Mile High City" is known for its world-class cultural attractions, thriving craft breweries, food and indie music scene, and diverse neighborhoods. This is a prime location for those who want to be part of a vibrant city and serve a high-need community, yet enjoy easy access to the outdoor splendor of the Rockies.
In partnership with: Serve Colorado
We are excited to launch the Greater Denver area in 2021!
Aspen Valley, Colorado
School District:  Roaring Fork School District, serving the communities of Glenwood Springs, Basalt, and Carbondale
The breathtaking Roaring Fork Valley is a mecca for skiing, hiking, biking, arts, and culture. The service sector that supports these nearby resort towns is composed of new immigrants and low-income households. We are honored to partner with the local school district and arts organizations such as The Aspen Music Festival & School to serve these communities. This is a great match for those who want to enjoy the outdoors, vibrant cultural scene, and be part of a close-knit community.
In partnership with:  Serve Colorado, Aspen Music Festival & School, and the Basalt Regional Library
Check out Fellow Emily Acri's end of year reflection on her service!