What Is ArtistYear?
MISSION
ArtistYear is dedicated to addressing inequities in Arts Education for K-12 students.
To ensure that every low-income student in America has the opportunity to reap the socio-emotional and academic benefits associated with arts learning, ArtistYear created a National Service Arts Corps.
WHAT
We develop and support ArtistYear AmeriCorps Fellows – recent higher-education graduates across a ranged of artistic disciplines  – and place them as full-time teaching artists in Title 1 schools to expand and deepen arts education for the underserved.
HOW
Once trained, Fellows collaborate with existing teachers to expand arts offerings via:
Arts Integration in Academic Subjects
Arts Clubs
Arts Interventions for At-Risk Youth
Each Fellow serves between 50-250 unduplicated K-12 students providing about 2 hours of arts education per-week, per-student during a typical school year.
This innovative strategy significantly bolsters arts education for low-income youth, with all its attendant benefits, while improving student academic and socio-emotional development, enhancing school climate and capacity, and developing a new generation of Citizen-Artists steeped in national service.
Meet the ArtistYear Fellows!
Meet the Class of 2022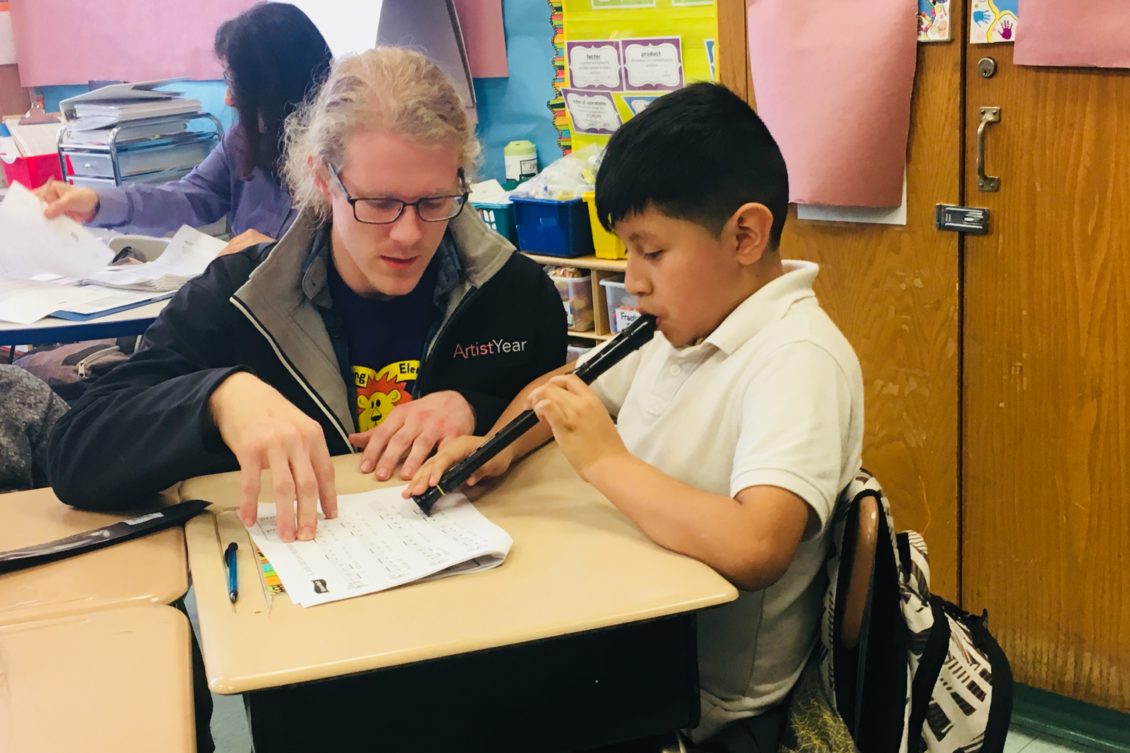 What is a Citizen-Artist?
Throughout human history, the arts have yielded proven personal and public benefit, strengthening citizens and communities. As our nation is becoming more diverse, schools are simultaneously growing more segregated. Artists and The Arts have an important role to play in bridging this divide and sparking dialogue, empathy, and progress. A Citizen-Artist is one who contributes to society through the transformative power of art. We believe that art can empower the active youth citizenship necessary for vibrant, compassionate, and collaborative communities.
(McCarthy, K.F., Ondaatje, E.H., Zakaras, L. & Brooks, A. (2004); Government Accountability Office 2016 Report)
The Citizen-Artist Oath
ArtistYear Creed