What Is ArtistYear?
NATIONAL SERVICE FOR CITIZEN-ARTISTS.
ArtistYear is the first national AmeriCorps program for artists to dedicate themselves to a year of service to our country.

OUR MISSION.
Our mission is to ensure every underserved student in America has arts education through a national service arts corps, by developing supporting, and placing recent higher-education arts graduates across disciplines at low-income schools as dedicated teaching artists.
OPPORTUNITIES & CHALLENGES.
ArtistYear is an organization born out of the traditions of service, creative excellence and expression, and obligation toward our fellow citizens.
Despite the proven socio-emotional benefits of arts education for low-income youth, there is an "Arts Opportunity Gap" across the US.
Yet there are about 1 million higher-education arts graduates across artistic disciplines entering the work field annually; many find that their training, workforce skills, and desire to creatively contribute to communities does not align easily to the constantly shifting cultural sector.
When low-income students are involved in the arts, they reap significant academic, social, and personal benefits.
Our Approach.
ArtistYear has leveraged lessons learned from a range of national-service and arts education programs to marshal a corps of Teaching Artists, ArtistYear AmeriCorps Fellows, to enhance and expand arts education in Title I schools while nurturing a new generation of citizen-artists.
ArtistYear programming is designed to yield positive impact for:
Low-income Students: Increasing arts access for positive outcomes;
Schools and Districts: Improving climate and culture, with greater arts capacity over-time;
ArtistYear AmeriCorps Fellows: Cultivating and improving leadership, community, and workforce skills to be competitive for jobs and engaged citizen-artists.
Who are ArtistYear AmeriCorps Fellows?
Meet the Class of 2021
Our Impact
The ArtistYear Program is designed to yield positive changes for the students, schools/districts, and the ArtistYear AmeriCorps Fellows themselves.
Students
We reach underserved students through art to:
Improve school engagement and attachment
Explore identity and community
Empower civic-engagement
Cultivate 21st-century skills (STEAM)
Develop youth artistry and skills
Schools
Believing all schools deserve to be "arts rich," our Program aims to:
Increase arts equity and access
Deepen arts learning
Enhance school climate and culture
Build capacity and buy-in for sustained and future arts investments
ArtistYear Fellows
Our ArtistYear AmeriCorps Fellows are the change-agents. They develop as:
Effective Teaching Artists
Productive work-force participants and leaders
Engaged Citizen-Artists
Active participants in our Democracy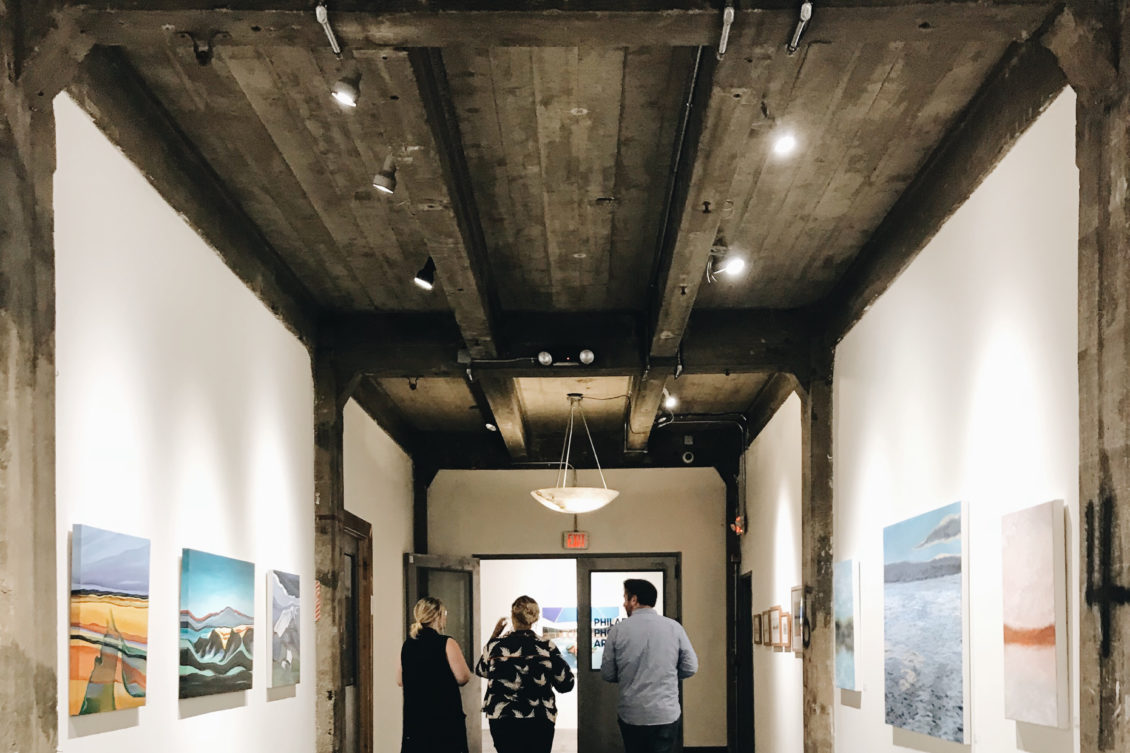 Why The Arts?
Research shows that when children are involved in the arts, they reap substantial social, academic, and personal benefits. For underserved student populations, the positive effects of arts-rich experiences are especially promising, including:
Demonstrated improvement in school climate and culture
Increased language acquisition and educational outcomes for English Language Learners
Improved school engagement (behaviors and attitudes)
Increased civic-minded and leadership behaviors
Pro-social and non-cognitive skill development
Cultivation of 21st-century skills, such as creativity, critical thinking and problem solving
Research citations include: Walker, E., Tabone, C. & Weltsek, G. (2011); Stevenson, L., & Deasy, R. J. (2005); Catterall, James S. (2009); Brouillette, L., Childress-Evans, K., Hinga, B. & Farkas, G. (2014); Ingram, D., & Riedel, E., (2003); Heath, Heath, S., & Roach, A. (1999); Goldstein, T. R., & Winner, E. (2012); Catterall, J. S., Dumais, S. A., & Hampden-Thompson, G. (2012); Malin, H. (2012); Stevenson, L. M. (2011); Heath, S. & Wolf, S. (2005); Brouillette, L., & Jennings, L. (2010)
Bringing students and school communities together through the arts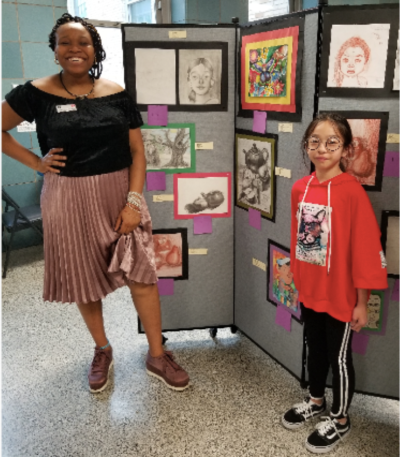 Why Title I Schools?
Title I schools are those serving high percentages of children from low-income families. Economically disadvantaged students are far less likely to access quality arts instruction when compared to their more affluent peers (National Center for Education Statistics). Further, this "Arts Opportunity Gap" disproportionately effects students of color and English Language Learners who are far more likely to attend mid-high to high-poverty public schools (National Endowment for the Arts, NCES and National Equity Atlas).
ArtistYear believes arts education and its many academic, social, and personal benefits, is a fundamental right of all children in our nation, regardless of economic status or zip code.
Apply to serve!
Your ArtistYear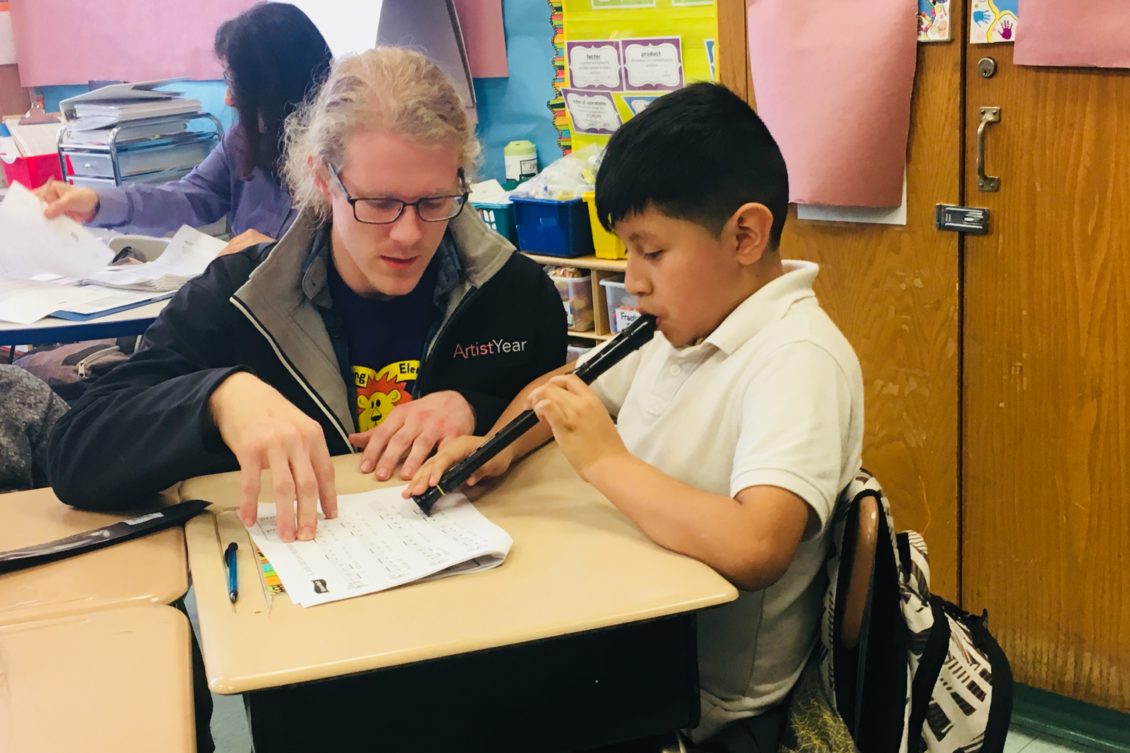 What is a Citizen-Artist?
Throughout human history, the arts have yielded proven personal and public benefit, strengthening citizens and communities. As our nation is becoming more diverse, schools are simultaneously growing more segregated. Artists and The Arts have an important role to play in bridging this divide and sparking dialogue, empathy, and progress. A Citizen-Artist is one who contributes to society through the transformative power of art. We believe that art can empower the active youth citizenship necessary for vibrant, compassionate, and collaborative communities.
(McCarthy, K.F., Ondaatje, E.H., Zakaras, L. & Brooks, A. (2004); Government Accountability Office 2016 Report)
The Citizen-Artist Oath
ArtistYear Creed